Vienna is probably best known for its palaces and somewhat posh cafes. However, at the same time, it is also a cozy city with several parks and a permission to take it easy. Cycling around the city and picnics on towels are certainly common in Vienna, and beach bars for many tastes can be found along the Danube or the canal.
Conveniently for tourists, the distances in the center are small, so you can easily reach almost all of Vienna's finest attractions on foot. Even during a layover of a few hours, you will have time to see a large part of what the city has to offer – at least from the outside.
If you want variation to palaces and parks, you can head to the Danube or the largest market place of Europe, Naschmarkt, which provide nice contrast to city life.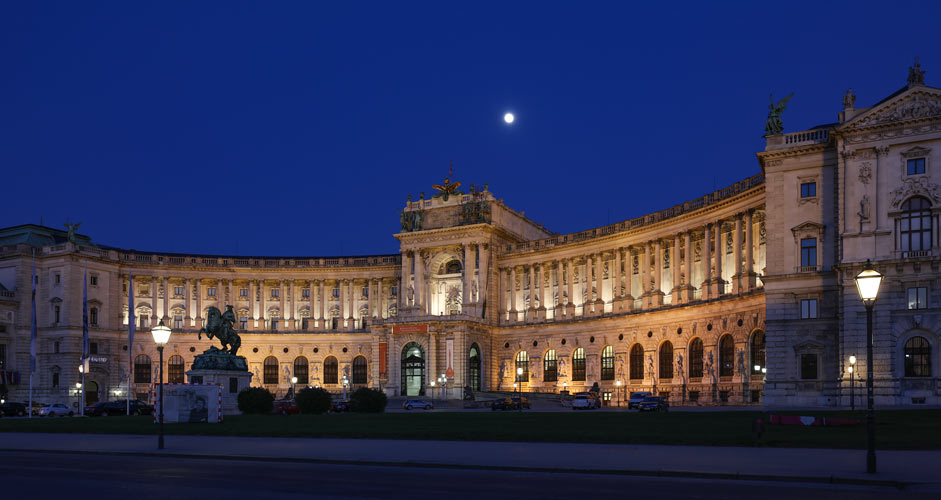 Where to stay in Vienna
The old town was once surrounded by walls, which have now been demolished and replaced by Ringstrasse (Ringroad) that now circles the Old Town. Ringstrasse contains several streets ending with the word ring.
Most of the attractions are located in the immediate vicinity of this ring road, especially near the streets Kärntnerring-Opernring-Burgring-Universitätsring. The most ideal location for accommodation would be around the Ringstrasse or inside of it, i.e. in Innere Stadt in Viennese terms.
Things to do in Vienna
Numerous palaces and museums are the main reason for many to travel to the city, but Vienna is also a versatile and relaxed city, where you can even spend a beach holiday. A list of recommended sights and activities in Vienna can be found here.

Vienna is a versatile food city
Below, you'll find some familiar classics of the Austrian cuisine.
Viennese escalope, or Wiener Schnitzel, is mostly made from veal in Vienna. It may also be made of pork, but in that case the menu should state "vom Schwein". Veal is Kalb in German. On some lists, you'll find both versions. If the word original is stated in front, it should always be veal.
At its best, Wiener Schnitzel is fluffy and crispy. It is most often served with a potato salad (Erdäpfelsalat) topped with fresh mache lettuce.
Another classic Austrian meat dish is Tafelspitz, which consists of boiled beef in thin slices. Toppings vary, but apple puree is very common.
Vienna is also famous for a chocolate cake, Sacher. While the cake is served everywhere in the city, the authentic Sacher cake, made according to the recipe developed by Franz Sacher in 1832, is only obtainable in the restaurants and cafes of Hotel Sacher.
The most famous of the cafes is Café Sacher, where there's usually a queue to get into. It might be easier to get a table at Sacher Eck at the corner of the hotel, as the cake is the same there, too. Inside Sacher Eck, there's a shop, where you can buy Sacher cakes to take along.
Another traditional dessert in Vienna is the apple strudel, or Apfelstrudel, which is usually served with either whipped cream, vanilla sauce, or vanilla ice cream.
Shopping
There are three important shopping streets/areas:
Kärntner Straße is the most famous shopping street in Vienna.
Kohlmarkt-Tuchlauben: These streets, with the Golden Quarter (Goldenes Quartier) on Tuchlauben included, contain a good selection of the most expensive luxury brands.
Mariahilfer Straße is a pedestrian-friendly, versatile shopping street, a couple of kilometers in length.
Shopping centers in or near the center of Vienna
Prices in Vienna
Below, there are some examples of hotel and restaurant prices in Vienna. Costs of hotel rooms refer to median prices at Booking.com.
From the airport to the city center
City Airport Train (CAT)
City Airport Train (CAT) is the easiest and quickest choice. Trains are available every half hour (06-23), and the connection between the airport and the only stop, Wien Mitte, takes 16 minutes.
Tickets are available at many locations at the airport, and the CAT-station is well indicated by signs.
If you have an evening flight, some airlines allow the check-in already during the day at the Wien Mitte station, giving you the chance to spend the day in the center without luggage. A CAT-ticket is required for that.
More information: cityairporttrain.com
Express train S7
Due to its many stops, the Express train S7 is slower than CAT, but also significantly cheaper.
In timetables, the airport is referred to as Flughafen Wien. Timetables: ÖBB.
The airport is outside the Vienna city zone, and therefore a city zone ticket is not sufficient. Instead, you need to buy a ticket covering the outer zone as well.
Railjet trains
Railjet trains are long distance trains, which stop at the Vienna main railway station (Wien Hauptbahnhof or Wien Hbf) and at Wien Meidling. The price is equivalent to that of S7 trains, but the travel time is only 15 minutes. Hence, it's a good option if you accommodate near Wien Hbf, or if you need to use the metro anyhow.
At ÖBB website, choose Flughafen Wien (the airport) and Wien Hbf as the stations.
The metro station at the main railway station is referred to as Südtirolel Platz in many metro maps. The station is located along the red metro line (Line 1).
Bus
Going to the very center, a bus might be the best option, unless there's a metro station near your hotel. More information: viennaairportlines.at
Weather in Vienna
Winter: Temperatures vary on both sides of 0°C, generally with plus degrees in daytime. It snows sometimes, but not often.
Spring: Especially March nights are cool. In April, the weather may change from very warm to sleet – anything is possible. In May, day temperatures exceed 20°C, but nights may be cool.
Summer: June is the rainiest month, and you can't avoid rain in July and August, either. However, on average, more than half of the days are sunny. The daily highs often exceed 20°C in June, and in July – August it could be 30°C and higher. At nights, temperatures drop below 20°C.
Fall: In September, the weather resembles June, except for nights with temperatures close to 0°C at times. Some days could be warm in October, the daily highs going above 15°C. November brings subzero temperatures at night, and day temperatures may also drop to 10°C and below.
---
Text and images: Jussi Ryynänen
All destinations in Austria