Levi is the most popular ski resort in Finnish Lapland. It is situated some 170 kilometers above the Arctic Circle, in northwestern Lapland. Tall fells surround the modern and compact alpine village, standing conveniently just in front of the main slope.
The Alpine skiing world cup in mid-November launches the busy winter season of Levi, which continues all the way until Easter. Rich layers of snow provide excellent conditions for all sorts of winter activities like husky rides or snowmobiling.
December is especially busy with visitors arriving to raise their Christmas spirit by meeting the Santa Claus at the Elves' Hideaway, among other Christmas activities on offer.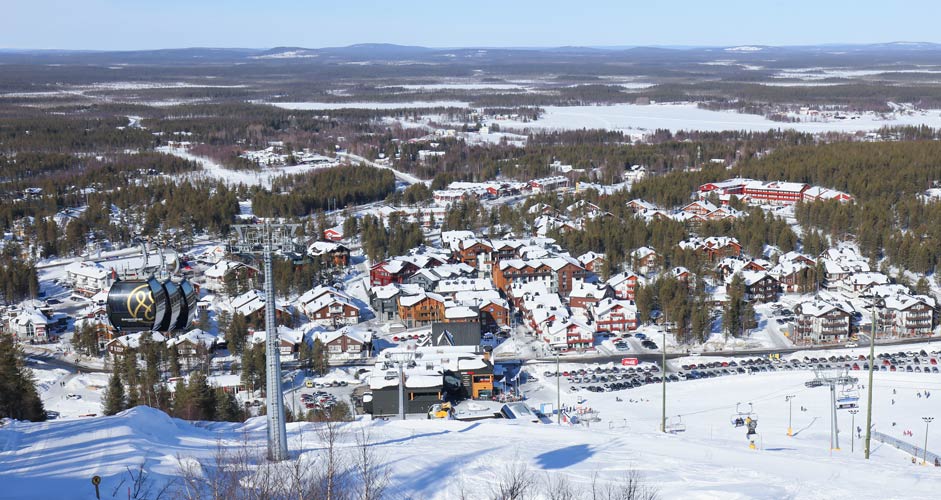 Where to Stay in Levi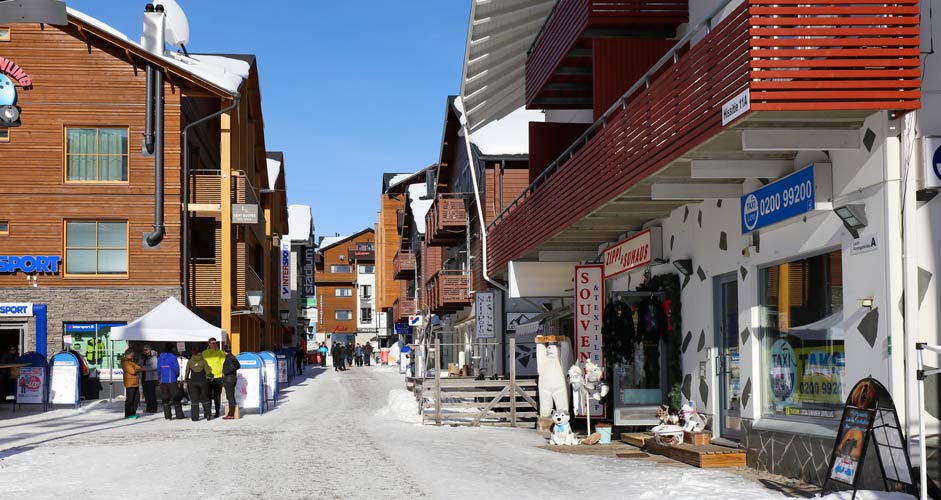 The ski village of Levi is the best choice if you want to stay close to nightlife and restaurants. Most hotels are located inside the village. There's also a great selection of chalets and apartments for short stays, allowing a bit more space for your holiday accommodation.
If you're seeking for more privacy and an own cabin, both Lomarengas and Levi Tourist Information are worth checking out. Areas like Kätkä, Eturakka, Kelorakka or Nuottirakka are still within walking distance to the center of the ski village and the slopes in front of it.
Find your accommodation in Levi from Booking.com Hotel Map Search
Things to do in Levi
Beautiful mountainous landscapes of Levi provide spectacular surroundings for various types of activities.
In winter, tall fells offer ideal terrain for skiing or snowmobiling, whereas in the summer and fall, the same fells unveil countless hiking trails to explore. Snowcapped, icy rivers are like wintertime highways for snowmobiles or sledges pulled by eager huskies.
In the summer or autumn, you can explore the same rivers with a canoe and marvel at the beautiful nature around you.
Samiland
To get to know the Sámi culture, the indigenous people of Lapland, pay a visit to Samiland, an exhibition that also belongs to the UNESCO Observatory Cultural Village program. All exhibition texts are available in Finnish, English and Russian. Indoor, the texts are available in German and French as well.
Website: Samiland
Husky rides
Explore the landscapes of Levi by dashing through the snowy terrain. You can choose distances from short 15-minute sprints to long overnight husky expeditions. However, remember to check in beforehand whether the husky ride includes a husky musher, or whether you ought to mush yourself. Over 30-minute rides are recommendable, as it takes a while to get the hang of it and relax.
Check Tundra Huskies for longer tours or Levi Husky Park for shorter tours.
Snowmobiling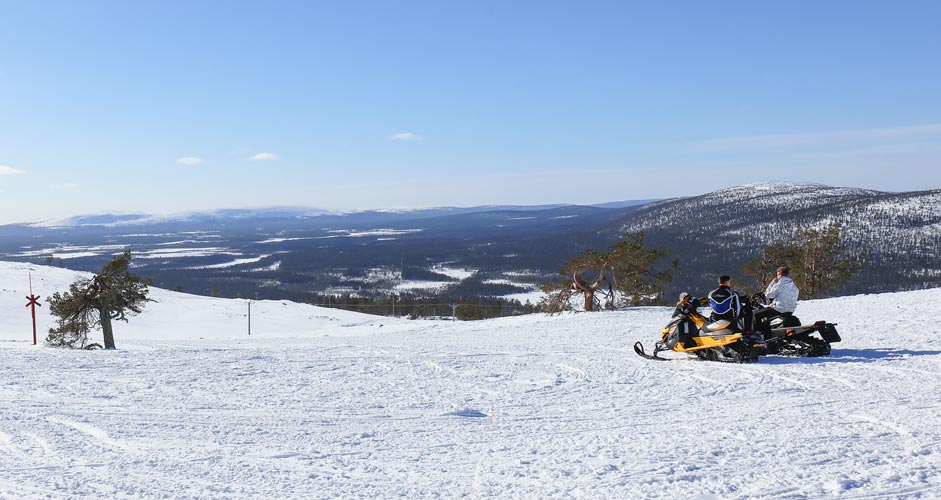 Hop on a snowmobile and enjoy the speed! Follow the vast network of snowmobile trails through forests, icy lakes and rivers, and all the way up to the fells. The snow-covered trees and the endless, white horizons ensure spectacular views everywhere you go. The dramatic landscapes of Levi provide excellent circumstances for an unforgettable snowmobile safari. In Levi, there are various safari houses organizing tours from short drives to long overnight excursions. Lapland Safaris is one of the most experienced safari houses.
Reindeer rides
Cute furry reindeer are to be found everywhere in Lapland - in fact, there's more reindeer than people in Lapland. There are several reindeer farms in Levi offering sleigh rides. The easy-going sleigh rides are a perfect fit for the whole family. Ounaskievari is an authentic local reindeer farm in the village Köngäs, located just 10 kilometers away from Levi Village.
Downhill skiing and cross-country skiing
Levi is the most popular alpine ski resort in Finland, offering a variety of difficulty levels from beginners to professionals. The Alpine Ski World Cup takes place in Levi yearly in mid-November. Overall, there are 43 pistes to choose from, of which, the longest reaches 1,6 kilometers.
Prices of Ski rental and lift tickets
Map of Levi slopes
The versatile nature of Levi is ideal for cross-country skiing, providing different kinds of terrain from tall fells to plain lands on rivers and lakes. The vast cross-country network contains 220 kilometers of maintained tracks.
Map of cross-country skiing tracks.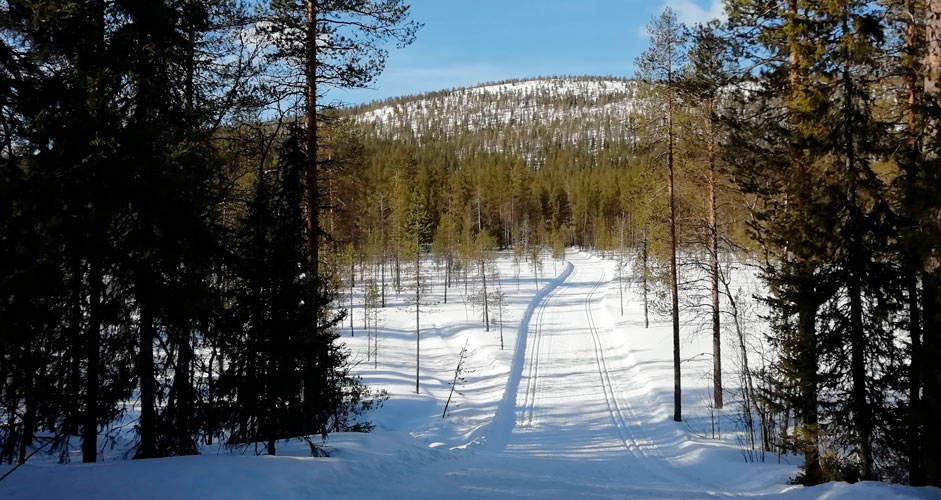 Hiking and winter walking
You don't necessarily need snowshoes to go hiking in the breathtaking scenery of Levi, since there are plenty of maintained paths, up to 20 kilometers in length. Maps and routes can be found here.
Elves' Village
Experience the Christmas Magic through Christmassy activities at Elves' Village and meet the Santa Claus himself. Santa programs are available only in December, but other fun-filled activities with the elves continue until late spring.
Website: Elves' Village
Helicopter sightseeing
In late spring, hop onto a helicopter and get a glimpse of the Lappish landscape from a bird's eye view. The flights usually start in early March and continue till early May.
Website: Rotorway
Spa
Pamper yourself at Levi Spa after a long day of skiing. Different types of saunas, pools and jacuzzi are included in the entry fee.
Website: Levi Spa
Restaurants to try in Levi
With sushi shops, pizzerias, steakhouses and even a fondue restaurant available, it's safe to say the restaurant selection of Levi is internationally oriented. In fact, there are only a few restaurants concentrating on the local Lappish kitchen. The Lappish kitchen is all about freshwater fish, reindeer, local mushrooms and berries. We've listed some of the most interesting places below.
King Crab House
King Crab isn't native in the Arctic Sea, but it's spread out like a hurricane after it was introduced there. King Crab House serves delicious Lappish dishes of fish and meat with an international twist. Pick you own king crab for dinner from the aquarium or try the Arctic Surf & Turf. During lunch hours, they offer separate lunch menu deals.
Website: King Crab House
Restaurant Aurora Sky
On the top of the Utsuvaara Hill, at the Levi Glass Igloos, you'll find the high-quality Restaurant Aurora Sky with panoramic views over Levi. Their Arctic themed menus change monthly, or you can pick you courses from À la Carte. The atmosphere is intimate and romantic; A fireplace blazing in the corner and stars twinkling through the glass ceiling create a wonderful setting for an unforgettable dinner.
Website: Aurora Sky
Niliporo Restaurant
Niliporo is a tiny 24-seat restaurant offering all sorts of delicious, hearty reindeer dishes. All reindeer served in the restaurant comes from the restaurant owner's own herd.
Website:  Niliporo
Levi nightlife
When the day turns to afternoon, the jubilant after-skiers return to the village to pick up where they left off the day before. Levi has the reputation of being a playground for adults, and the reality tends to live up to the reputation. The village center is full of pubs, karaoke bars and nightclubs to quench your thirst.
Karaoke Ihku & Nightclub
Karaoke Ihku & Nightclub is the top choices if you feel like testing your potential as the next sing star. The first Ihku bar was opened in 2009, and since then, it's spread out to the major cities in Finland.
Website: Ihku
Pub Hölmölä
This nutter house, as it translates, is an emblem in Levi bar scene. Very often, the way to and from the pistes go via Hölmölä, where it's never too early for a shot. They serve pub food and a nice selection of drinks for the company.
Website: Pub Hölmölä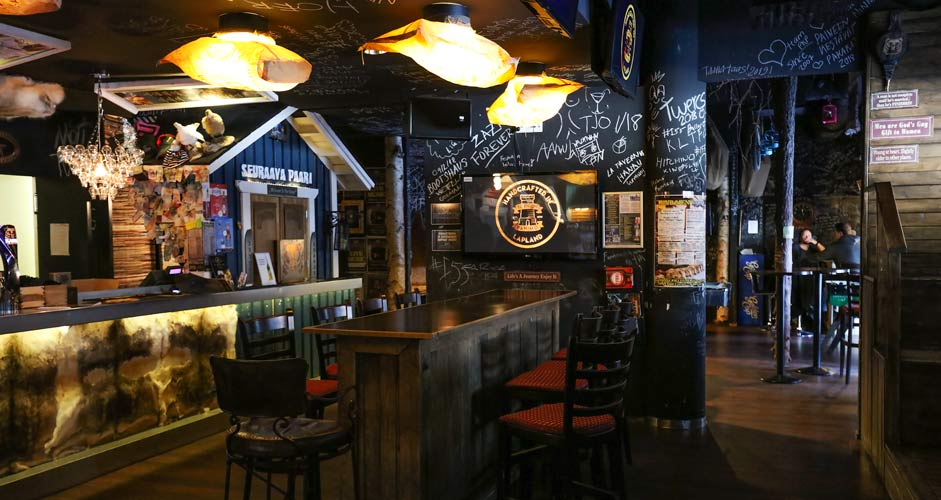 Hullu Poro Areena
Hullu Poro Areena is famous throughout Finland, since for years, the venue has attracted domestic and international music stars to perform. Remember to check the artist calendar in advance.
Website: Hullu Poro Areena
Wanha Hullu Poro
The legendary and the first Wanha Hullu Poro has a thousand tales to tell. Already for decades, Levi has been connected to Hullu Poro and its berserk nights. You can sing karaoke, listen to DJ's playing or get there early and revive yourself with pub food & drinks before the night's gig at Hullu Poro Areena.
Website: Wanha Hullu Poro
Shopping in Levi
In case you forgot your ski gear back home, you can easily stock up more in the center of Levi. There are quite a few sports shops selling everything related to skiing. On the other hand, if you're looking for something special to bring home from the trip, home decor and souvenir shop Ebba & Erkki in the center of Levi sells quality products from local producers.
Prices in Levi
The general price level in Finland is one of the highest in Europe. The prices of food and alcohol follow the same line. There aren't significant price differences in hotel rooms during the winter months, December, January and February, which are also the peak months in Levi.
Below, there are some examples of restaurant and hotel prices in Levi. Costs of hotel rooms refer to median prices at Booking.com.
Product
Hotel, 3-4 stars (December)
How to Arrive to Levi
Taking a flight to Kittilä Airport (KTT) is the easiest way to arrive to Levi. Alternatively, you can arrive by road. There are no railroad tracks to Levi.
From Kittilä Airport to Levi
Kittilä Airport is located only 17 kilometers away from the center of Levi. The Levi airport bus shuttles between the center of Levi and the airport. One-way trips cost 8 euros per person. The website of the Levi airport bus contains the exact schedules and a map with the bus stops.
A taxi ride from the Kittilä Airport to the center of Levi costs around 50 euros.
When to travel to Levi
There are four distinct seasons in Finnish Lapland, each with its own charm. The warm summers with Midnight Sun; brisk autumns with brightly colored leaves; snowy, cold winters with Northern Lights on the sky; and sunny springs ideal for winter sports.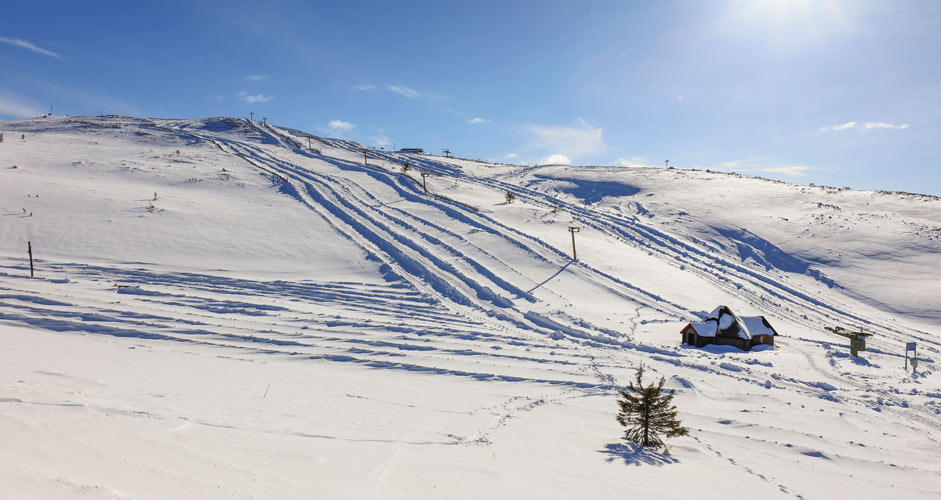 Winter: The winter, December, January and February, is the coldest time of the year. Early December is usually the first time, when the permanent snow is guaranteed and winter activities on snow are offered with certainty. December is also the darkest month of the year. The polar night lasts throughout December, and there's only a few hours of light daily. The long and dark evenings and anticyclones create ideal circumstances for spotting northern lights.  The average temperatures vary between -25°C and -15°C from mid-January to late February. During the Christmas season, the average temperatures are slightly milder.
Spring: The early spring, March and April, is ideal for winter sports such as cross-country skiing or downhill skiing. The sun shines regularly, and the temperatures are milder than in the wintertime. The snow starts to melt around Easter. Temperatures vary between -15°C and 5°C on average.
Summer: The summer months, June, July and August, are the warmest months with temperatures between 15°C-25°C on average. These months are ideal for hiking or kayaking on the river Ounasjoki. The white summer nights of the North are unique if you haven't witnessed them before. During the Midnight Sun, from early June to early July, you'll have 24 hours of sun light.
Note: Billions of mosquitos can be a big nuisance in Lapland in the summertime and early fall. If you decide to travel there, a mosquito net hat is a recommended purchase. And even that won't necessarily help against the smallest blackflies.
Autumn: The temperatures drop quickly during the early Autumn, which is the best time to spot the most vivid colors of the northern flora. From early September onwards, you'll be able to spot the Northern lights on the breezy evenings. In October, there's normally the first snowfall, which turns into slush and melts away. The permanent snow might reach Levi in the mid-November. The average temperatures vary between 5°C and 15°C during the early stages of Autumn, and between -5°C and 5°C during the later stages.
---
Text: Ville Ryynänen
Images: Jussi Ryynänen
All destinations in Finland