The fifth season, the flood season, is a truly unique natural phenomenon that arrives to the Soomaa National Park in Estonia every spring. The flood water emerging at the turn of March and April creates a network of canals in the marshes and bogs of the national park. The easiest and most relaxed way to explore the canals is with a canoe.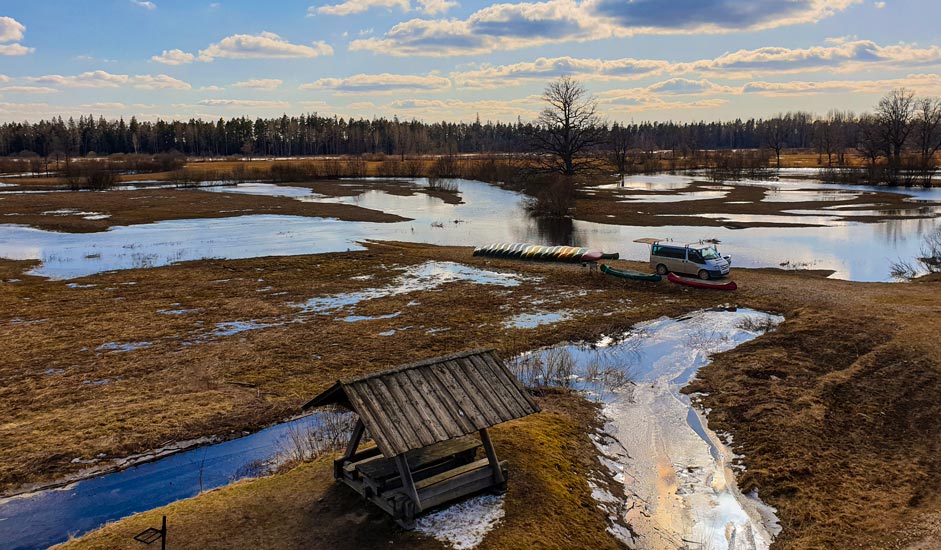 Soomaa National Park
The Soomaa National Park, located by the border of Pärnu and Viljandi, is the second largest national park in Estonia. Covering almost 40,000 hectares, the wilderness ​​consists of huge bogs, wetland forests, meandering rivers and river flood-meadows that have remained almost unchanged since ancient times.
You can go on excursions to the Soomaa National Park all year round. In winter, the nature is best explored with snowshoes, whereas in spring, autumn or summer, you can wander along the numerous hiking trails. Berry and mushroom picking are also a popular pastime in the Soomaa National Park. In addition to the four seasons, locals consider the flood season, which begins in the spring, as the fifth season in the area. At the time of flooding, almost half of the area of ​​the national park is covered by floodwaters, with plenty of wildlife around.
The forests of Soomaa are inhabited by bears, wolves, lynx, moose, deer, and wild boar. Regarding birds, you can see sticks, owls, grouse, or golden eagles. At the time of flooding, you will probably come across beavers that typically spend time building dams.
Flood canoeing in Soomaa
In the fifth season, a canoe trip in Soomaa National Park is a popular outdoor activity. Despite small currents, the floodwaters are calm and as such, canoeing is a perfect fit even for first timers. On sunny spring days, observing the soothing nature of Soomaa from a canoe is truly an unforgettable experience!
During the flooding season, moving by boat, kayak or canoe is first and foremost convenient. In fact, locals have navigated the area using aspen dugouts, canoes carved from aspen, for centuries. For practical reasons, local rentals have shifted from aspen dugouts to composite canoes, as with them you don't need to worry about scratching the bottom or drifting ashore.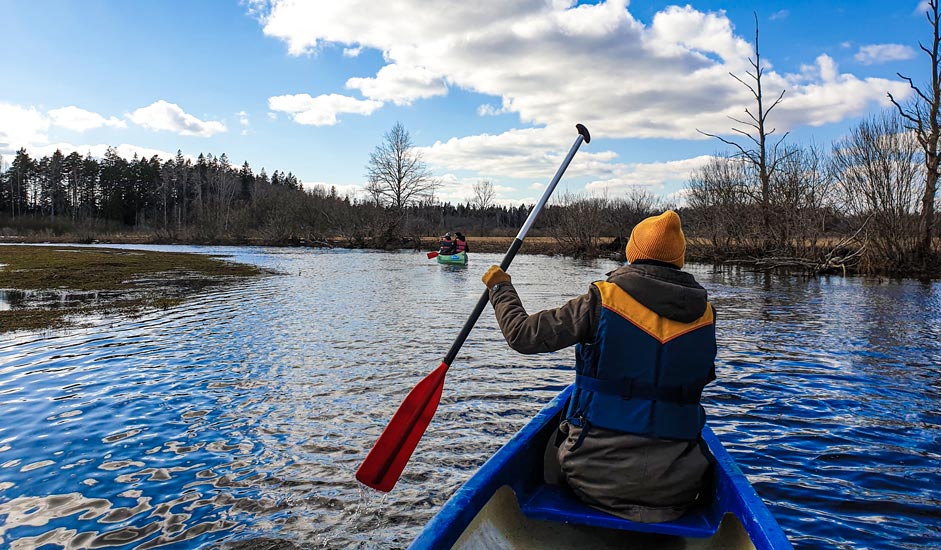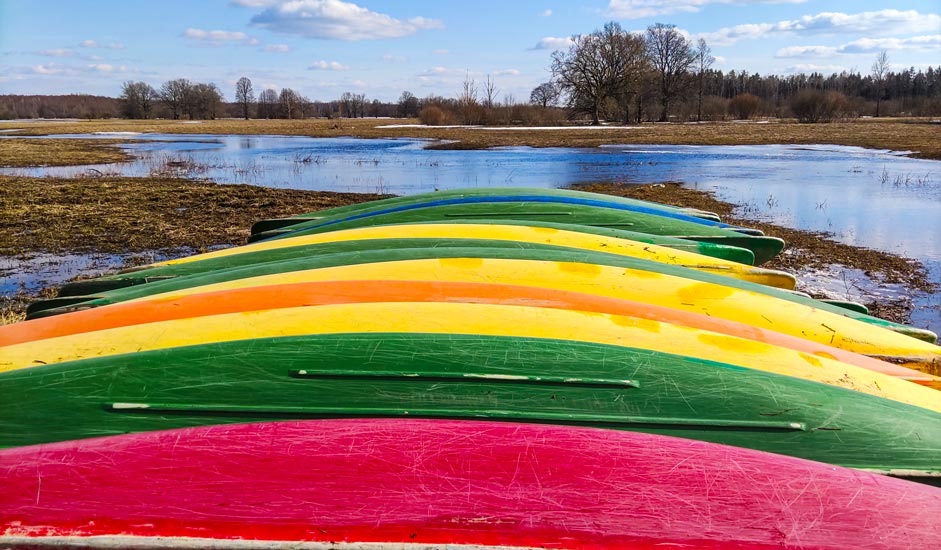 How to get there: The distance to Soomaa National Park is about 40 kilometers from the center of Pärnu. The best way to get there is to drive a car. Service providers also arrange transportation from Pärnu.
Time of flood: Depending on the situation with the melting snow, from about mid-March to mid-April.
Reliable service provider: Soomaa.com
Canoe rental without a guide: € 25 per person
Take with you on a canoe trip: Warm clothes, water, lunch, and waterproof shoes. You may need to tow the canoe from time to time, if the flood water is not high enough.
More information on hiking trails: Estonian State Forest Management Center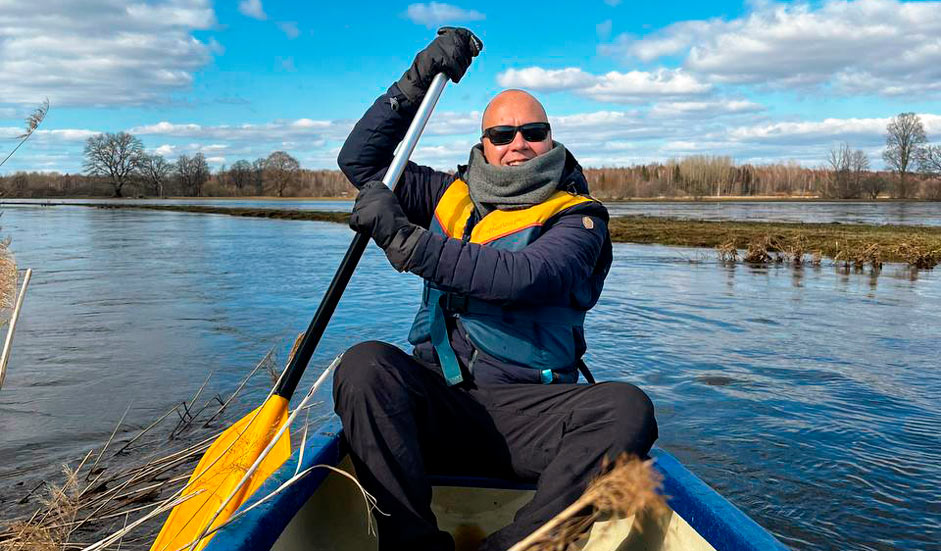 Text and photos: Ville Ryynänen