Tallinn's restaurant scene is lively all year round — mediocrity is disappearing, and new restaurants are popping up instead.
One thing is certain: high-quality restaurants remain popular year after year, and Tallinn offers them in abundance. Here I share my tips for restaurants in Tallinn.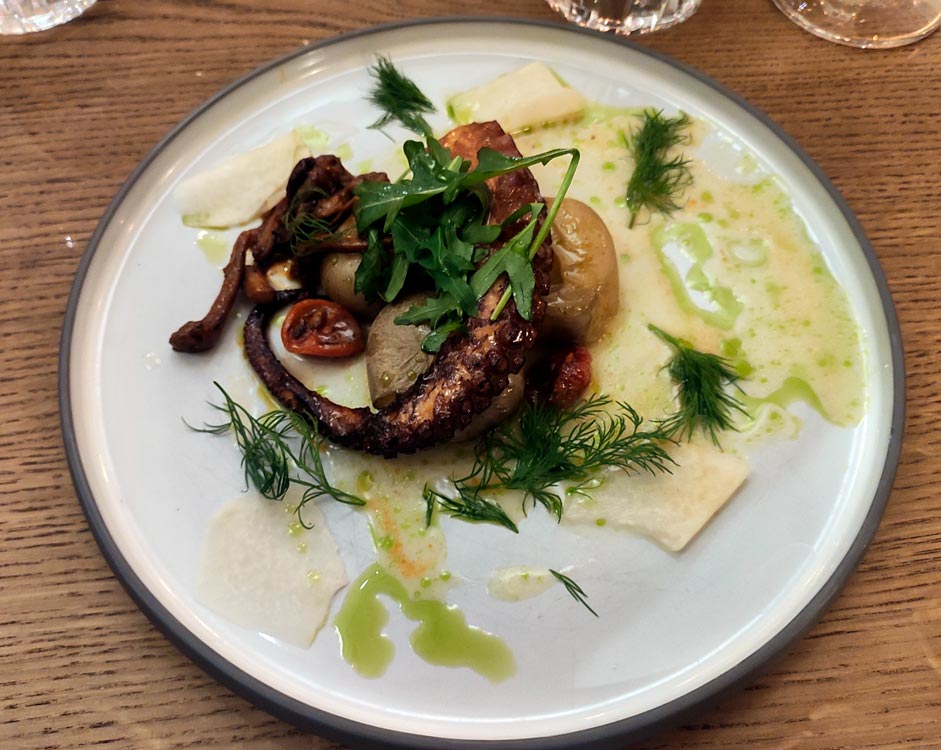 Modern local cuisine
Rataskaevu 16 & Väike Rataskaevu
Rataskaevu 16 and Väike Rataskaevu, situated on the streets of Rataskaevu and Niguliste, respectively, are well established, long term favorite restaurants in Tallinn. The restaurants are a regular among the top TripAdvisor picks due to their excellent food, casual atmosphere and friendly service. Both restaurants have the same, moderate-sized menu, with something for everyone's taste.
Address: Rataskaevu 16 & Niguliste 6 (Väike Rataskaevu)
Website: Rataskaevu 16
Rado (Old Town)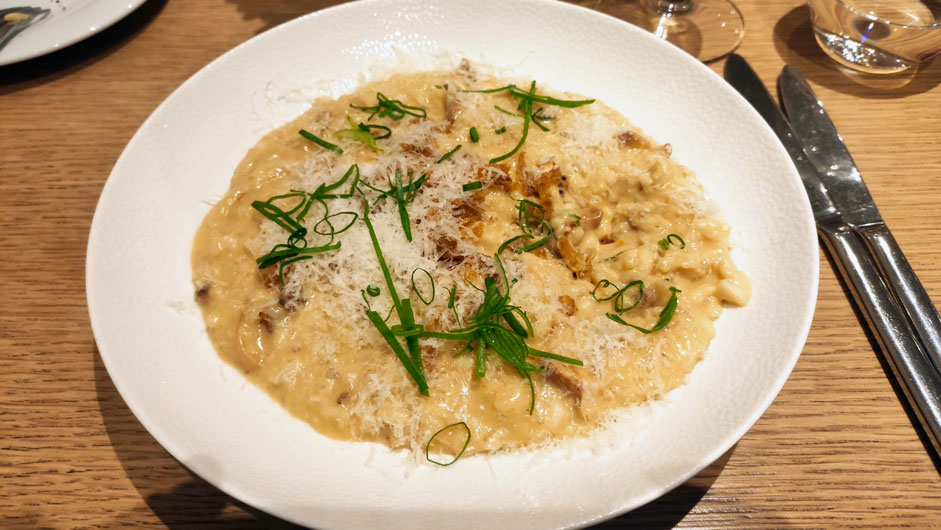 Located in the middle of the Old Town in Vene 7, Rado offers delicious, modern dishes where the most important thing is not the looks, but the taste. In terms of taste, Rado is competing for the first place among the restaurant of the same price range and cuisine type, and there is no shortage of them in Tallinn.
The restaurant's milieu is cozy; the fresh Scandinavian interior reflects the menu, which varies daily depending on the availability of ingredients. The seasonality of raw materials is highly valued at Rado.
Address: Vene 7
Website: Rado
LEE (Old Town)
LEE Restaurant, hidden in the middle of the old town, continues the path of its predecessor Leib restaurant, offering the delicacies of modern Estonian cuisine. Fresh, seasonal and creative dishes combined with a reasonable price level make LEE a good option for a casual dinner. In the summertime, LEE's huge garden has an unparalleled atmosphere.
Address: Uus 31
Website: LEE
F-hoone
F-hoone, situated in Telliskivi, is perfect for a casual dinner with tasty cocktails. The former industrial facility feels more like a cozy living room due to its retro style décor, and as such it's well suited for lunch and brunch as well. The innovative menu with affordable prices surely has something for everyone.
Address: Telliskivi 60a
Website: F-hoone
Lunch restaurants
Pegasus
Pegasus stands right in the middle of the Old Town. Due to its delicious lunch and affordable prices it's packed with tourists and locals on weekdays.
Address: Harju 1
Website: Pegasus
Salt
If you're in Kadriorg, consider the tiny Salt as the lunch option. Salt is one the best-known restaurants in Tallinn, serving lunch between noon and 2 p.m. The price is typically between 5-6 euros.
Address: Vase 14
Website: Salt
Kohvik Komeet
Located on the top floor of the Solaris Shopping Center, the terrace of Kohvik Komeet is one of the coolest places in Tallinn with a view.
Although, Kohvik Komeet is especially known for its cakes, the level of their menu is also high.
The restaurant does not have traditional lunch discounts, but spending some extra for the sake of the views is a good option.
Address
: Estonia pst.9, Solaris Shopping Center, 4th floor
Website:
Kohvik Komeet
Breakfast & brunch restaurants
RØST
It's hard to walk past the RØST bakery café in Rotermann without stopping, because the scent of fresh cinnamon buns lingering in the air will entice you, whether you like it or not, to step in. The café serves both savory and sweet breakfasts: sandwiches, wraps, etc., but the place's trademark is the cinnamon bun.
Address: Rotermanni 4
Website: Rost
Rukis
Cafeteria Rukis in the Old Town serves delicious breakfast classics such as Eggs Benedict, different omelets and a wide variety of cakes.
Address: Viru 11
Website: Rukis
Cafe Maiasmokk
It's not just a cafe, it's a whole new world. The oldest café of Tallinn, Cafe Maiasmokk from 1864, oozes the old time spirit even today. The menu contains a wide array of pastry as well as complete meals. On weekends, the café serves a special morning menu between 11 a.m. and 2 p.m.
Address: Pikk 16
Website: Maiasmokk
Top vegetarian and vegan restaurants
Von Krahli Aed
Von Krahli Aed is also situated on Rataskaevu. For an entourage with vegans and non-vegans on board, it's a safe bet. The taste, presentation and service are top notch!
Address: Rataskaevu 8
Website: Von Krahli Aed
ÜLO
Yet another Telliskivi restaurant, ÜLO, serves flashy drinks as well as delicious meat and vegetarian dishes. This laid-back restaurant is a perfect fit to start a good night out.
Address: Kopli 16
Website: ÜLO
Fine dining restaurants
NOA Chef's Hall
It's only a matter of time when Baltic countries are awarded Michelin stars. When that happens, NOA Chef's Hall, situated within NOA restaurant, is the first one on the list. This modern restaurant at Viimsi shore, serving 9 – 11 course menus, has been selected as the best restaurant in Estonia for several times.
Address: Ranna tee 3
Website: NOA Chef's Hall
180 Degrees by Matthias Diether
180 Degrees by Matthias Diether is situated in the fancy Noblessner port area, 15 minutes away from the Old Town on foot. The restaurant brings something new to the restaurant selection of Tallinn and has quickly become one of the top restaurants of the city. 180 Degrees serves modern, 4 to 6 course fixed menus in a stylish setting, yet in casual atmosphere.
Address: Staapli 4
Website: 180 Degrees