The travel guides of Split and its nearby towns, Omiš and Trogir, date back to 2016, to the very beginning of this site. Back then, my focus was mainly on making photo galleries and not so much on written content.
Nowadays, as the content of our guides has expanded, I've come to realize that some of the earlier guides, the favorites included, are way too concise – and I'm not very happy with that. Split is one of those destinations, and I was planning to return there someday for sure.
In the fall of 2019, I wouldn't have guessed that my next trip abroad wouldn't happen until two years later. In September-October, my revisit to Split finally came true, as I booked an Airbnb apartment there for five weeks. My intention was to expand the three above-mentioned guides nice and slowly, and enjoy my vacation at the same time.
The plan changed a week before the trip, as we decided that we need new type of content for our site. The new content was going to be destination videos, as videos tell much more than photos ever could. I bought a GoPro Max right away, some accessories to it, and headed off to Split to test what I could do with them.
Adobe Premiere Pro was chosen as the editing program. This software is apparently the same for video editing than Photoshop is for photo editing. I watched some of the instructional videos and tried different things, and as it turned out, the software offers basically limitless possibilities. You just have to learn to use it properly and get the first video out.
I'll probably end up creating slideshow videos with old photos first, as they're faster to make and I have a massive amount of self-taken photos to choose from – over a thousand of them from some destinations. While that's better than nothing, our intention is to create, slowly but surely, real videos of all the destinations presented on our site. First, however, we need to figure out as to what kind of videos we prefer and what equipment we want to use; GoPro Max may not be the final choice. The videos will be uploaded to our Youtube channel and then embedded on the destinations-in-europe site.
I'll probably spend this year revisiting my previous destinations and making videos of them.
It's useful to revisit these destinations, as I can both expand the guides and check whether something has changed. For example, it turned out during the revisit that the beaches south of Omiš were in a completely different condition than before. Not only had the forests been maintained and the beaches widened, but there was a new promenade as well, and the bar/restaurant selection had grown significantly.
It was unfortunate that there was inaccurate information in the guide for some time, but I'm glad that it is now updated. This time around I also climbed to the "top" of Omiš, to the Starigrad Fortress, which I didn't even consider last time. The climb was definitely worth it, as the fortress offered a panoramic view of the whole area: the sea, the river, the city, and the mountains.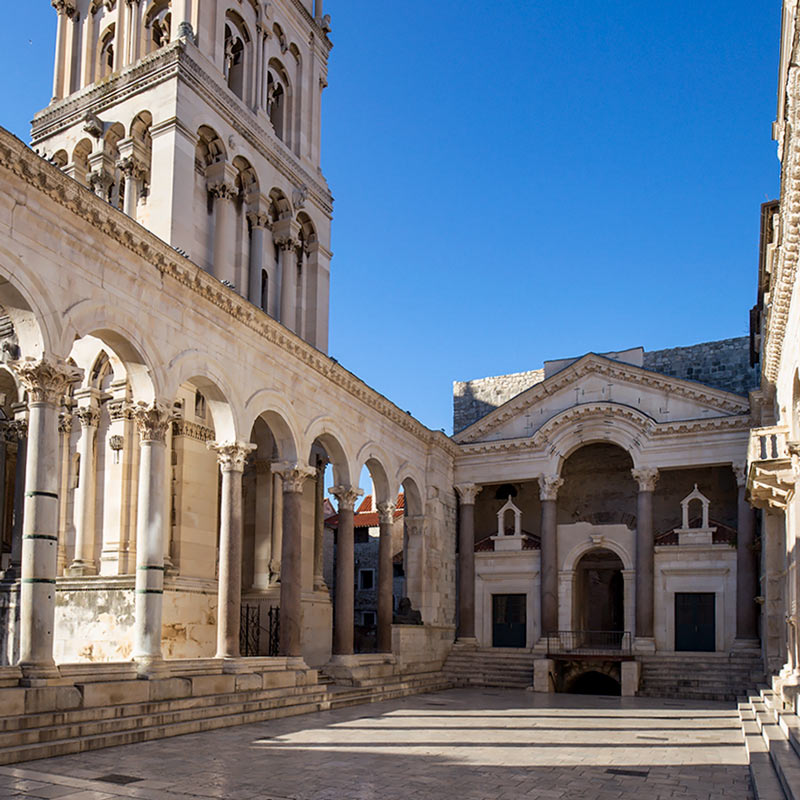 The Diocletian's Palace at the heart of Split has been fairly unchanged for hundreds of years, so I didn't bother updating the photos taken in 2016. Instead, I filmed an insane number of videos. Apparently, I have 1104 different video clips on my external hard drive, most of which are from Split, and the rest from around Omiš and Trogir.
I already know that a lot of the footage is unusable, but some of it is bound to be good. And that's all I need. It was the same thing with the photos at first; most of them were of poor quality. But as I learned how to utilize Photoshop properly, I realized that you can make good photos out of bad ones, if you put enough time and effort into it. Maybe it's the same with videos. Time will tell.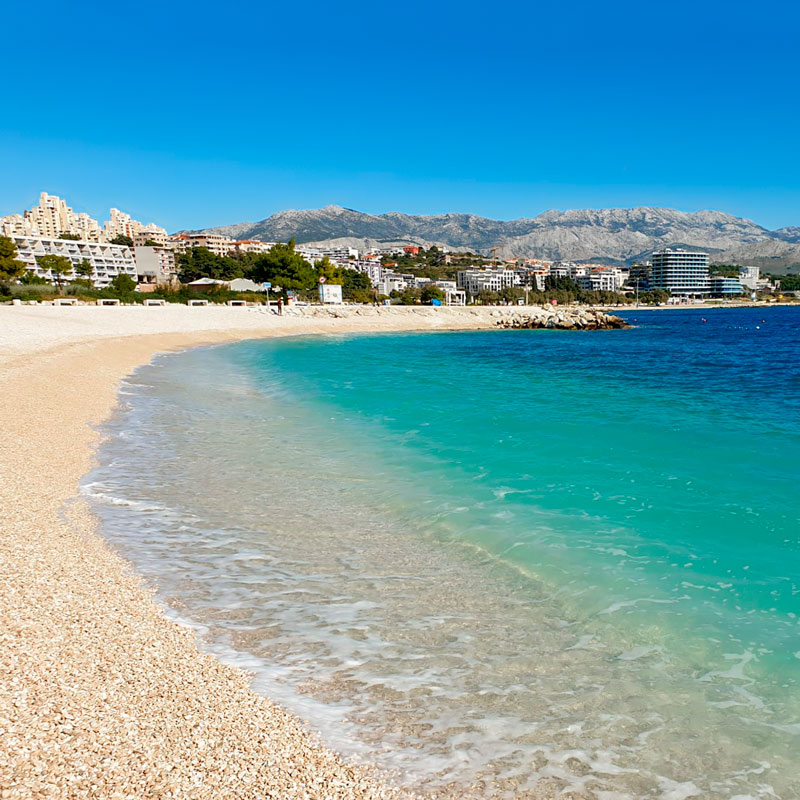 With temperatures hovering around 25 degrees, the first couple of weeks felt like summer, even though it was September. I was able to take good pictures and videos all over the place. Then, after two or three weeks, the summer seemed to end after a couple of rainy days, and all beaches were left empty. Daytime temperatures dropped to about 20 degrees and often below that.
During those couple of summery weeks, I managed to engage in typical summertime stuff, like kayaking in Split and Omiš, as well as shooting beach videos in all three cities. The best activity, however, was a jet ski drive near Split and Trogir – and especially the speed boat trip to get to the jet skis from the port of Split to the island of Čiovo. There were only five people, including me, In the small speed boat, with the driver making tight turns and sudden slowdowns on the way. I captured the whole trip with my GoPro, and I'll probably include clips of it in my upcoming Split video. When driving the jet ski, I had the camera fixed on to a head strap, and as such it was easy to focus on driving.
It turned out, however, that the GoPro settings were far from ideal. Namely, I noticed at some point that for some reason both Max Hypersmooth and Horizon Lock had been switched off probably a couple of days earlier. Therefore, some of the footage shot at the time turned out way too shaky to be of any use. The Jet ski filming took place during the same period, but luckily the footage turned out great without smoothing it out, as the speed and shaking stood out nicely.
Prior to this, I went sea kayaking near Split in tough weather conditions, and the wind picked up fast on the way back. I had the camera mounted on a head strap, and as I paddled against the wind, directly into moderately high waves, I thought I was getting great footage. Sadly, however, the Max Hypersmooth was on, and the whole video turned out dull. In the future, I'll know when to smooth out the footage and when to let the speed show.
The other author of the site, my brother, showed up for a week in mid-October. Luckily the weather warmed up again so that we could enjoy our holiday wearing t-shirts. On the day of our departure, 23rd October, it was sunny again and warm enough to wear shorts the whole day.
There were some locations still left to visit, mostly day trip destinations, but at least there's something to look forward to the next time. The plan is to return there next summer and visit some new locations. At least Šibenik looks promising, and while there, I'll visit the Krk National Park next to it – which I intended to visit the first time round already. Moreover, I need to take a closer look at the islands in front of Split.